Daisley Gordon, Executive Chef
Cameron Williams, General Manager
Cyril Frechier, Directeur du Vin
Daisley Gordon, Executive Chef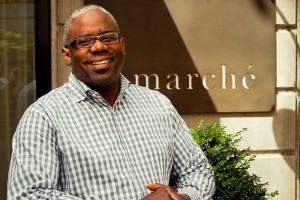 Born in Jamaica, Daisley Gordon attended the Culinary Institute of America in Hyde Park, New York. During that time he completed an internship with a Certified Master Chef at Actuelle Restaurant in Dallas. After graduating from the CIA in 1994, Chef Gordon continued to hone his craft in the kitchens of the Brown Hotel and other independent restaurants in the U.S..
After a short time in Seattle, Chef Gordon found his place at Campagne in 1995. He worked under a James Beard Award winning chef and learned to appreciate traditional French cooking while developing his own style. He enjoys developing full flavors with simple ingredients.
Chef Gordon continues his development by regularly spending time in France. He embraces the French obsession with quality of product and the details of serving his guests. He is driven to achieve the same excellence in his own kitchen, searching for flavors that are bright and robust while working with the finest purveyors.
Among his many accomplishments, Chef Gordon is an Iron Chef America challenger.
Chef Gordon has been involved in numerous charitable functions and organizations over the years, and he continues to donate his time and talents to causes important to him.
Cyril Frechier, Directeur du Vin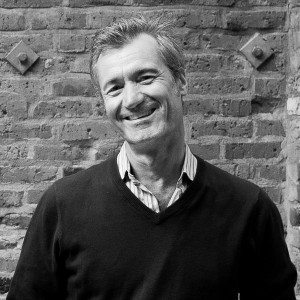 Cyril Frechier has been involved in wine and fine dining management for over 31 years.  His experience includes working closely with local distributors for both on and off premise markets, arranging market visits for visiting French growers, and organizing tastings and dinners for the wine trade and consumers.
Cyril was the wine director at one of Seattle's most acclaimed restaurants for 17 years where he developed and maintained a 700-label wine list. His has received numerous awards and accolades, including Wine Spectator's 'Best of Award of Excellence' for four consecutive years, which often noted Cyril's "innovative, intuitive wine pairings".
In addition, Cyril has been an instructor at South Seattle Community College for what was the newly created Wine Technology Program and was instrumental in the development and implementation of Sensory Evaluation used for the understanding and appreciation of wine.
Asked to describe his regional expertise, Mr. Fréchier responds, 'Being born and raised in France, I'd have to say that my appreciation and knowledge of classic as well as more obscure French wine regions is strong, but extensive studies of world wine region's geography, soil structure, viticulture and viniculture have led me to focus on terroir specific wines wherever they may be."